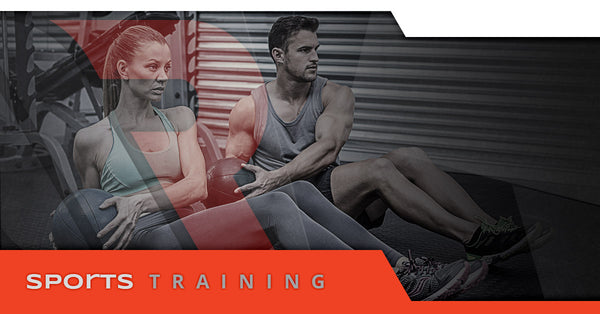 Sports Training
Whether you're a collegiate athlete, high school athlete or a professional athlete, The Real Runner™ is your best friend. Playing sports is a good thing - it's a celebration of the human body and its physical capabilities, and it is our hope that people never stop playing sports. However, the jarring impact of playing in many different team-based sports over the years can result in unfortunate consequences for the human body. While it is true that our bodies can withstand a great deal of abuse and high-impact movements, doing so frequently at a young age tends to wreak havoc on muscles and joints years down the road.
The Most Efficient Cardio Workout For Any Type Of Athlete
Fortunately, with the power and grace of our high-intensity cardio machine, The Real Runner™, you'll be able to do the sports you love and train safely without setting your body up for the consequences of living an active lifestyle. Not only that, but our HIIT training machine packs a punch, meaning that you'll be getting an effective workout that's perfectly tailored to your fitness level. So, regardless of what sport(s) you play, how much time you have available to exercise or if you simply can't handle the harsh impact of the treadmill, we have the best cardio machine and HIIT workout for you!
Keep reading below to learn more about how The Real Runner™ can help you train for just about any sport, especially ones that involve a lot of cardio. If you're curious about how about HIIT running machine actually works, check it out here.
Soccer Players
To kick things off, soccer players come to mind for an obvious reason: they run, and they run a lot. It's common for soccer players to run around 7-10 miles in a single game, which makes sense given how big the field is and the fact that the ball is constantly moving around. So, while strong cardiovascular endurance is important in just about any sports activity, being a successful soccer player relies on being fast. The Real Runner™ is perfect for building speed endurance, or the amount of time you can stay at your top speed. Speed endurance is vitally important for soccer players because, oftentimes, scoring a goal, passing to a fellow teammate or blocking a shot is determined by being in a certain spot on time. If a player's speed endurance gives out before they're able to make it to where they should be on the field, this can lead to major performance issues.
The activation of the hip flexors is important for building speed endurance, but this muscle group is often overlooked when it comes to standard training for sports and fitness. The Real Runner™ is the only explosive training device that also stimulates and strengthens the core while simultaneously activating the hip flexors. By using our signature HIIT cardio workout, soccer players will be able to run at their peak speed for longer periods of time, being there for teammates when it counts.
Basketball
Though a basketball court is much smaller than a full-blown soccer field, it is a high-impact sport that involves constant movement. For precise ball handling, passing ability and to shoot accurately, significant amounts of upper body strength and core strength are required in addition to general cardiovascular endurance. As you're probably able to guess, The Real Runner™ addresses all of these areas of basketball mechanics in one convenient, streamlined workout experience. Our HIIT training machine is great for plyometric exercise and can be used as a plyometric press and as a single leg press, allowing the user to target specific areas and muscle groups of the body to be strengthened.
IT band knee pain, as well as shin splint pain, are common complaints of basketball players, given the constant jumping and jarring impact of the hard court surface. By using our cardio equipment to train off court, this preserves important muscle groups and spares the shins of players due to our low-impact (really, virtually no-impact) workout technology.
Swimming, Cycling, And Track
These activities, while recreational in nature, require immense levels of dedication and training to succeed at the professional level. Successful track runners, distance cyclists, and swimmers all have one main thing in common: impressive cardiovascular endurance. Now, track might be the only activity that really involves the harsh impact of the ground, but athletes of all of these sports could greatly benefit from training with The Real Runner™. No other HIIT workout machine on the market strengthens the core and the upper body while simultaneously mimicking the running experience, ensuring that the user gets the most efficient workout possible.
Improve Your Performance With The Most Efficient HIIT Workout
Regardless of what sport(s) you play or coach, The Real Runner™ is a tried and true HIIT cardio machine that will condition you in a way that an elliptical or a treadmill simply cannot. Don't take our word about the best HIIT workout on the market - check out our reviews or get in touch with our high-intensity training experts today!